The Kia Carens is versatile and plush, and its suite of safety features also makes it an automobile that delivers total peace of mind.
Published On Jul 14, 2022 05:04:00 PM
Gliding down the expressway at an effortlessly brisk pace, being in the Carens feels no different than lounging around in your favourite reading chair at home. It's quiet to a fault, absolutely composed and, rather nicely, adds a layer of cheer to the day's proceedings with its airy cabin. The speed limit of 100kph feels pedestrian in the Carens, which makes a long day down the highway seem too easy.
The Kia Carens' all-wheel disc brakes blunt unpredictable challenges – such as this roadworks truck taking a U-turn in the middle of an expressway.
A road sign with the words 'in rainy season go slow' (sic) goes by in a slow blur. We've grown up hearing things of this nature, haven't we? 'Don't drive at night!', 'be careful on the highway' and, of course, 'don't drive in the rain!' – forewarnings such as these have emerged less out of rationale and more out of compensation for the lack of consideration our road users typically exhibit. The trajectory of this thought is rudely interrupted by a huge roadworks truck that's decided to – incredibly – make a U-turn onto the fast lane.
Stylish dual-tone crystal cut alloys conceal all-wheel discs.
On a 100kph expressway! The Carens' all-wheel disc brakes work with precision, slowing us down in an instant, and the terrific all-round visibility, along with the effortless steering, translate to a manoeuvre that's over before anyone realises it. A potentially fatal situation leaves the Carens and its occupants unrattled. It's business as usual, as the Carens climbs back to the speed limit set on the cruise control.
The Kia Carens is a versatile automobile that places great emphasis on safety.
Despite what the Carens has going on in terms of top-notch safety – Kia's Robust 10 Hi-Safety package sets formidable standards for its class – none of it is in your face, choosing instead to work silently under the layers of its sophisticated skin. The six airbags – standard on every variant, well before the October 2022 deadline set for making them compulsory – are there for when you need them (let's hope you never do), and things like Electronic Stability Control, Downhill Brake Control, the tyre pressure monitor, all work seamlessly to keep the Carens and your family safe and enjoying its rich, tasteful cabin experience.
Be it safety, control or comfort, the Carens delivers admirably well.
Even beyond its 'safety consciousness', a term that perhaps best describes how core safety is to its character, the Carens is still a soothing, relaxing highway car that simply grows in appeal each time you point its futuristic nose in the direction of a distant horizon. There's ample room for a full-sized family; in fact, there's enough to make sure each of them can do their own thing – from being buried into cellphones to knitting a jumper and everything in between. Sort of like home, then, wouldn't you say?
An off-ramp leads us into the city and the environment changes almost immediately. In an instant, we're being hounded by motorcyclists, auto rickshaws and buses, all of which seem to want to get too close for comfort. Traffic is bumper-to-bumper and the parking-assist cameras come in really handy. The Carens is a big car, alright, but it doesn't quite feel that way from behind the wheel – not in terms of the effort involved anyway. The slick controls, outward visibility and refined responses give away Kia's engineering finesse, and the overall impression the Carens makes is that of a safe, urban, future-centric vehicle that's meant to make life on the road really, really easy.
LED headlamps work brilliantly.
It's the same story even deep into the night, another 'hazardous' scenario. The Carens lights up the road admirably, with its Star Map LED Daytime Running Lamps with Crown Jewel LED Headlamps casting an ample white beam, leaving nothing hidden or out of view. To the bystander, the Carens paints a sophisticated picture, its dual-tone crystal cut alloy wheels particularly standing out as it gracefully coasts to a halt at a traffic light. An autorickshaw driver jumps the red light, whizzing past you at breakneck speed. Alright, driving at night isn't inherently risky, but it does pay to have a clear look around – easy, in a Carens – because others, somehow, feel encouraged to bend the rules to an unreasonable degree at night time.
While the world outside continues to amaze, the Carens retains its Zen-like demeanour – regardless of how far, what time of the day or what season of the year you choose to travel in. This state of mind transcends to its occupants too, as it's perhaps the easiest thing to fall asleep in either of the two rear rows of inviting seats. Behind the wheel, though, you'll always emerge refreshed. After all, is there any greater peace of mind than that of getting your loved ones home safe?
10 On 10
KIA'S ROBUST 10 HI-SAFETY PACKAGE EXPLAINED
6 Airbags
The Carens comes equipped with 6 airbags as standard across all variants! Six airbags are to be mandatory in all new cars launched after October 2022, but the Carens is ready well before time.
Electronic Driver Assists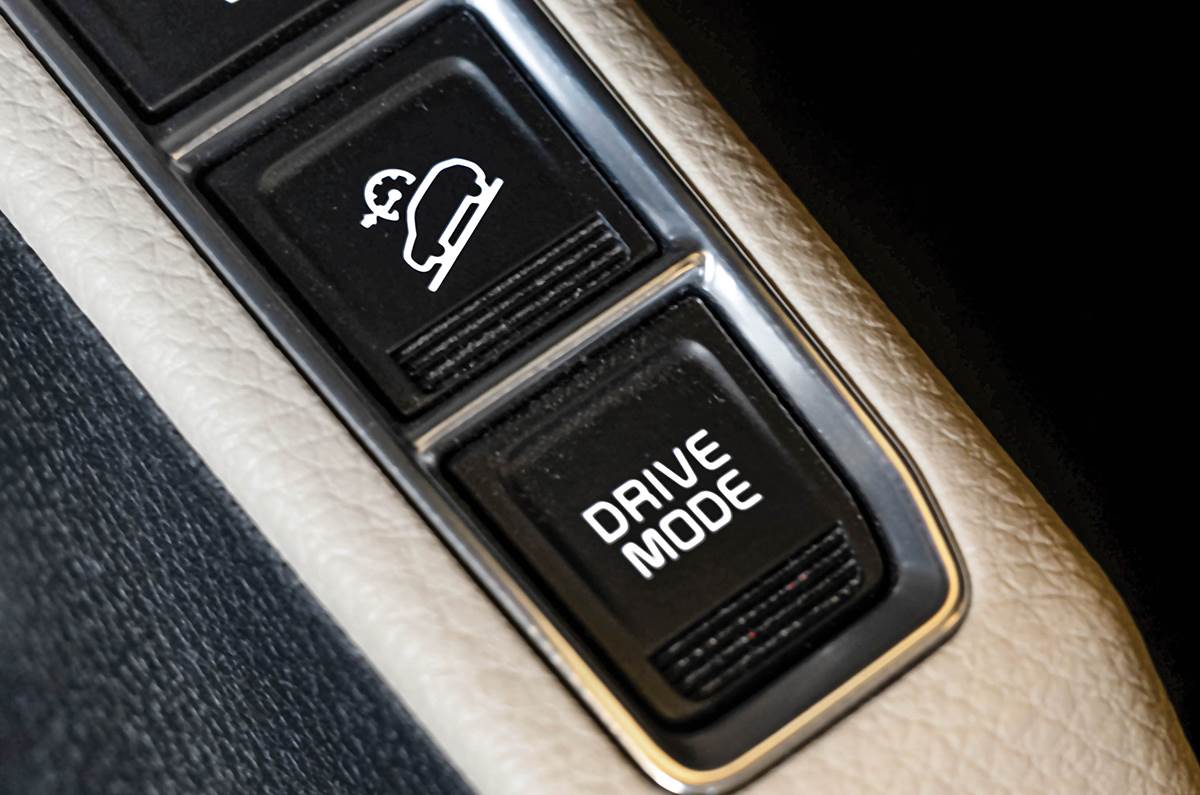 It's important to have the best of electronic aids at hand. The Carens comes with a top notch suite of assists, from Electronic Stability Control to Vehicle Stability Management, Hill Assist Control and lots more!
All-Wheel Disc Brakes
Disc brakes on each wheel are truly a confidence booster. The Carens' all-wheel disc set-up works well to anchor this effortless highway cruiser, no matter what the road conditions are.
TPMS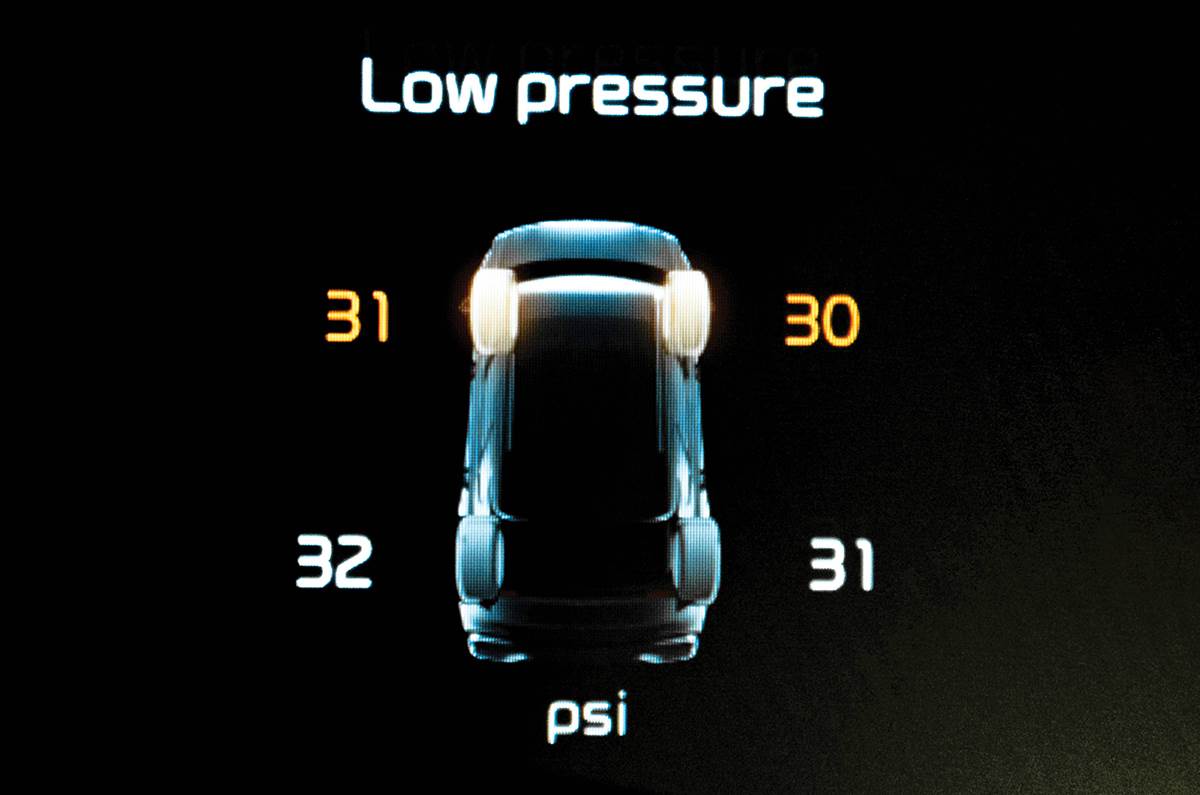 TPMS goes a long way in ensuring you maintain the correct tyre pressures in your Carens. The readouts, displayed neatly within the instrument cluster, keep you reassuringly in control of your journeys.
PARKING SENSORS
The Carens's gentle mannerisms camouflage its generous dimensions; its parking sensors are, naturally, a great saviour for when you want to cram it into those awfully tight urban parking spaces! 
Also read:
Branded Content: Down Memory Lane
Copyright (c) Autocar India. All rights reserved.