We chat with Aditya Joshi, wine and spirits industry professional, about his love for cars and his automotive bucket list.
Published On Jun 05, 2022 08:00:00 AM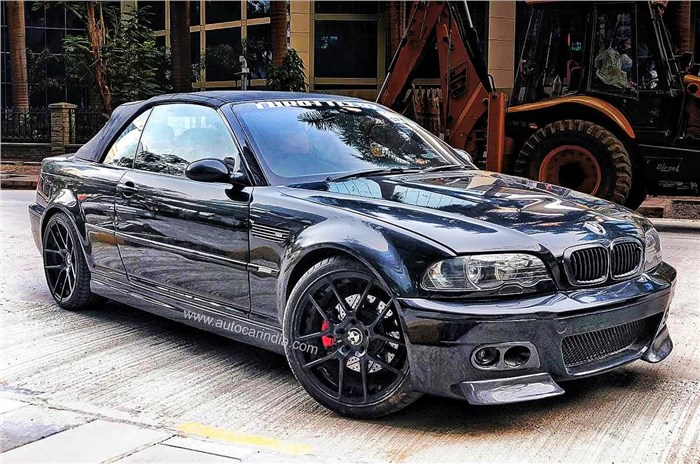 Aditya also has a convertible E46 M3.
What are you driving and why?
Currently, I enjoy driving my Toyota Supra (Mk4)occasionally. I don't drive it much, as it belongs more on a drag strip than the streets. I also have a BMW M3 (E46), as it is one of the most fun-to-drive M cars and it's a perfect modern classic too. I also own the V10-powered BMW M5 (E60), which is an experience in itself.
What's next on your wish list?
A BMW M4.
The most fun you've had in a car?
In a Mazda RX-7 while cruising down the Bandra-Worli Sea Link. The rotary engine was a blast!
Favourite / Dream money no object car?
A 1967 Ford Mustang Shelby GT500, as it's the car that inspired me to get into this hobby.
Who is your all-time greatest motorsport hero?
Ayrton Senna.
Favourite road?
Any road where you can legally drive at 250kph plus.
What's on your automotive bucket list?
To build a 1,000hp Supra.
What would you do with your last litre of fuel?
Put it in my M5 and hear the V10 engine roar for one last time.
Your ideal 5-car garage would be?
Toyota Supra (Mk4)
Nissan Skyline GT-R (R34)
Mercedes C 63 AMG (W204)
Ferrari F430
BMW M3 (E46)
What was your first car?
It was a Premier 118NE that I spent my college life in.
Also see:
Me and my cars: Parveen Agarwal
Copyright (c) Autocar India. All rights reserved.