We chat with Amit Sapre, an architect, about his love for classic cars and his automotive bucket list.
Published On Jul 10, 2022 08:00:00 AM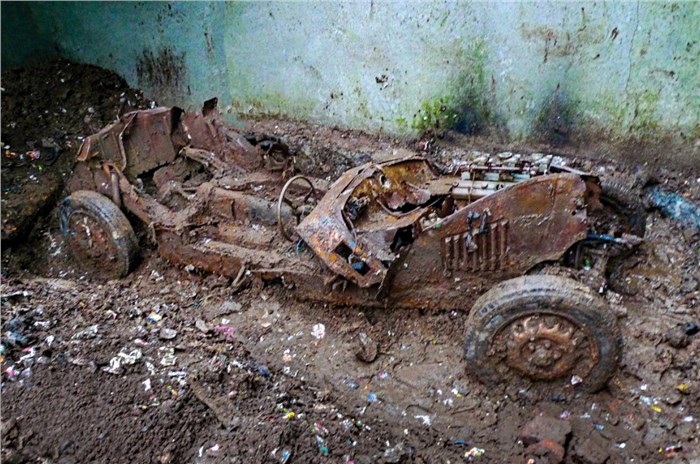 Amit found the Bristol in this condition!
Here is Amit's Alfa Romeo 2000 Berlina.
What are you driving and why?
I own a Bristol 400, which I managed to restore despite it being written off. I also have an Alfa Romeo 2000 Berlina, a Mercedes 560 SEC and a Mercedes 250 D (W124) which I drive daily as it's a modern classic that's cost efficient to run. 
What's next on your wish list?
A modern classic convertible which I want to take on a cross country drive.
The most fun you've had in a car?
While driving a new Fiat Linea 1.3 diesel on the old Mumbai-Goa highway. The suspension and handling of the car was amazing.
Favourite / Dream money-no-object car?
An alloy bodied Mercedes 300 SL Gullwing. It's a classic design and in lightweight form, should be a delight to drive.
Who is your all time greatest motorsport hero?
Ayrton Senna because he was a pure magician. I have fond memories of watching him race.
Favourite road?
The old Mumbai-Goa highway. It's scenic and has lots of twists and turns, which is fun in a manual car.
What's on your automotive bucket list?
To take part at the Goodwood Revival event in England in my restored Bristol 400.
What would you do with your last litre of fuel?
Probably save it for posterity and hope someone invents a way to manufacture it artificially.
Your ideal 5-car garage would be?
Mercedes-Benz 300 SL Gullwing alloy body,Jaguar E-Type Series 1 roadster, BMW 507, Aston Martin DB5, Ferrari 250 GT.
What was your first Car?
It was a 1984 Premier Padmini that I got in 1990. Had lots of fun in it with my friends and I still own it.
Also read:
Copyright (c) Autocar India. All rights reserved.