Tips to ensure your upcoming road trip is fun-filled without compromising on safety.
A road trip is on most families' itinerary every summer. This is probably the right time to drive to your favourite hill station or holiday home, outside the hustle and bustle of the city. You must, of course, plot your routes, book your stay and pack your bags in advance, but don't forget that you also need to prepare your car for the trip. While today's cars are reliable, they still require a thorough check before you depart. Here are the things you must look out for before you head out for your trip:
Headlamps and tail-lights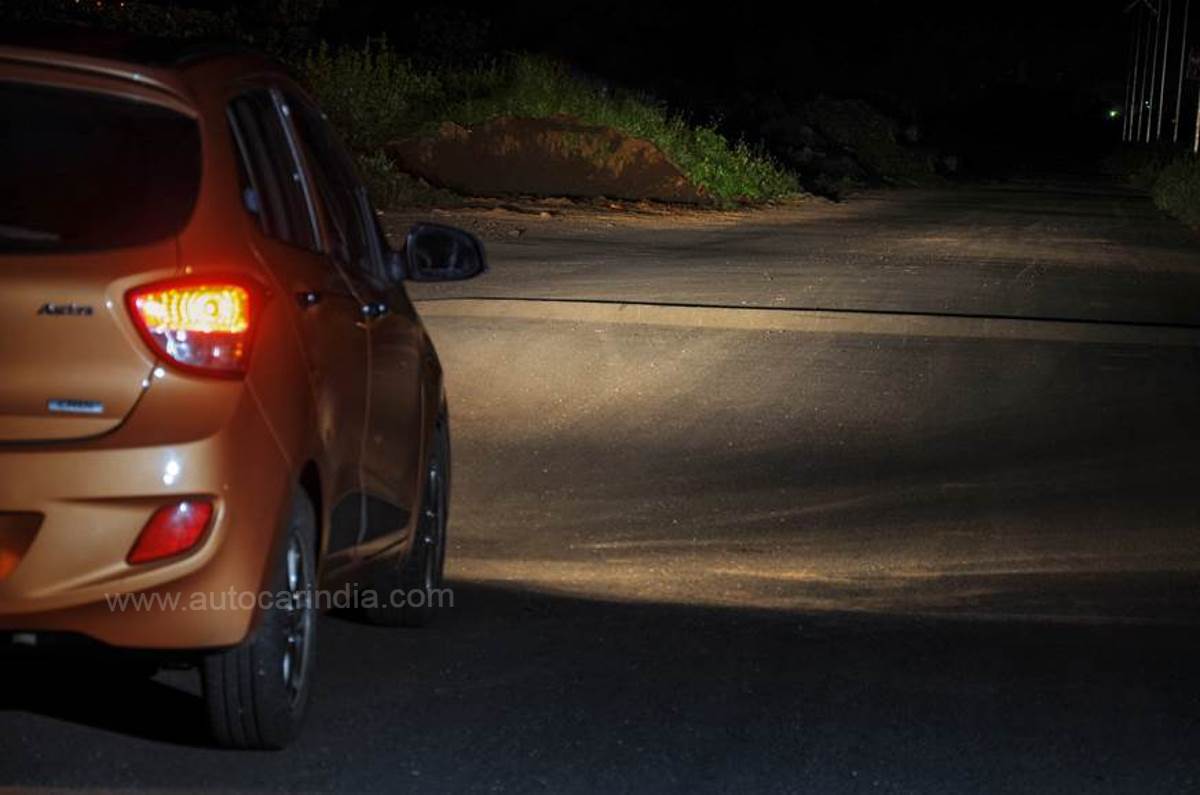 It's best to check that all the lights on your car are in a working condition. Driving in the dark with non-functional lights or lights that don't function to their fullest, is a safety hazard, not only to you, but to other road-users as well – especially on the highways where your headlamps are the only source of illumination. So it's best to check your headlamp throw and all other exterior lights in advance, just in case you require replacements.
Air conditioning
It's summer, and depending on where you are headed, a working air conditioner should be one of the top items on your checklist. After all, you don't want to drive in an oven, and even with the windows down, you can only reduce cabin temperatures by so much.
Oil and fluid levels
Prior to setting off, it is best to check your car's oil, coolant and other fluid levels and topping them up if they seem to be a bit low – just as a precaution.
Wiper blades
Wiper blades don't last forever. Like many other components, they also have a life span and require to be replaced when they don't work as efficiently. Test the washers a few days in advance, if they don't clean your windscreen properly, get them changed. You never know what sort of weather you may run into during your road trip and driving in the rain with wipers that can't clear the windscreen properly is not a good idea.
First-aid kit
It's best to keep a basic first-aid kit in hand. Most carmakers provide a kit as a free accessory with their cars, but it is a good practice to have your own with essentials such as bandages, disinfectants and so on.
Wheels and tyres
Your tyres are undoubtedly one of the most important components of your car. It is best that you have your tyres checked for wear as the more worn out they are, the less likely it is to find traction. Check your tyres for the depth of the treads as well as any lumps in the side wall. If you spot either, it is best to have your tyres changed.
It would be prudent to have the wheel alignment checked if you feel the car pull in one direction. It's also essential that you check the condition of the spare, get familiar with how to change a tyre, and make sure that the car jack and tool kit are stowed away properly. Also make sure the tyres are at optimum pressure – including the spare – before you set off.
Horn
Ensure that your horn is working properly – especially if you are going out on the highway. A horn is your first line of defence on Indian roads, especially on mountain roads, where the use of the dipper can go unnoticed. Make sure that your horn's wires are properly connected and not loose.
Navigation
Google Maps, Apple Maps and built-in satellite navigation are now very common, so at least one of the above is likely to be on you or in your car at any given point of time. True real-time navigation with live traffic updates is a real boon – especially when you are navigating routes you are less familiar with. However, it is a good idea to have a back-up (like a physical map) on hand just in case you lose connectivity as network loss is still not a reality.
In-car entertainment
If you are going to be driving for hours, you will likely want some music as well. Most cars now offer an audio system ranging from simple units with aux and USB connectivity to touchscreen units that can let you access the internet and play movies. If you happen to not have one, or plan to upgrade from the manufacturer-provided unit, there are plenty of options available. Also, if you are connecting a device to the audio system, make sure you have carried the required cables, just in case you are not able to pair your device wirelessly.
Check the undercarriage
It is a good idea to take your car down to a service centre to have the underbody examined. You can do it yourself as well, although the mechanic is likely to do a more thorough job. Have the car inspected for any leaks in the fuel-supply line, oily patches on the sump and leaks in the exhaust. Also, ensure that the sump shield and fuel-tank shield are securely fastened and that there are no other loose bits that could come undone.
Spares
It is a good practice to carry spare parts – such as the car's fuses – because electronic components, no matter how new, are liable to blow a fuse at some point or another. It is always a good idea to carry spares for such components and knowing how to change them is an added bonus. Also ensure that all your electronics are working prior to setting off on your trip.
Also read:
Summer car care: 8 tips to protect your vehicle from extreme heat