Steadily, hybrid electric vehicles (HEV) are catching up with Filipino vehicle buyers and enthusiasts — especially nowadays that fuel prices are skyrocketing and environmental concerns pose an imminent threat to everyone.
KEY TAKEAWAYS
What models are covered in the Say Hi to Hybrid promo?

The Toyota models covered in the promo are the Corolla Cross 1.8V Hybrid and the Corolla Altis 1.8V Hybrid CVT.
Until when is the promo offered?

The promo is until August 30, 2022.
Despite being a great option for being highly efficient, many are still intimidated to use an HEV, thinking that maintaining one costs way above the average expense of keeping a regular internal combustion engine (ICE)-powered car.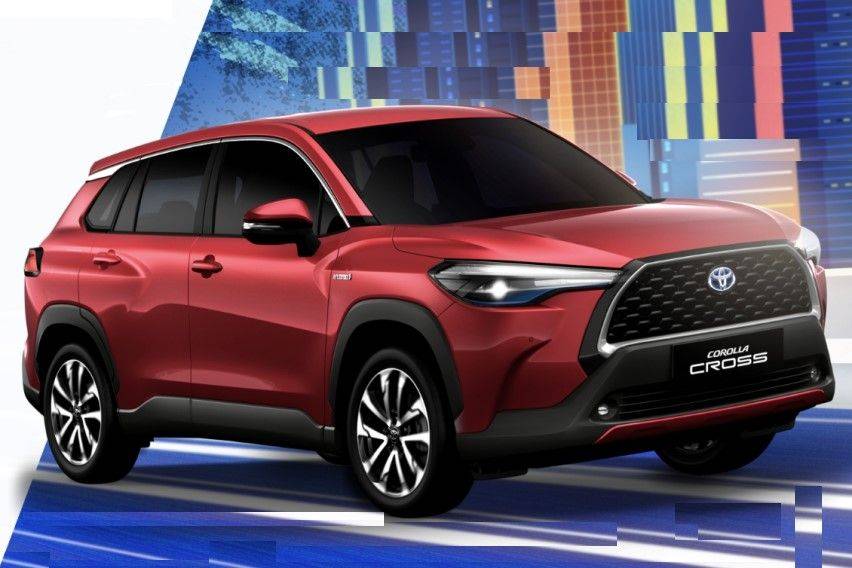 Here's a checklist from Philippine Savings Bank (PSBank) on how to properly maintain an HEV to ensure the longevity of the unit and minimize costs.
Before hitting the road, motorists must inspect their tires if they are in the correct pressure to avoid inconveniences and accidents related to it. Make sure that they are free from punctures too.
Also, since it is in charge of every car's stopping power (and regenerates power for an HEV unit), the braking system must be examined regularly.
Be on the lookout for signs that the car battery in a car is in bad condition — whether drying out or bloating. If one of the aforementioned signs is present, immediately arrange for a replacement.
Further, an HEV battery pack generates heat that can affect the electric motor's clamps, pipes and hoses, so check on the said parts as well.
The easiest way to make sure that the car is in tip-top shape is to follow its recommended maintenance schedule. On the average, maintenance service is done every three months or every 5,000 kilometers (whichever comes first).
Despite all of the aforementioned tips, car troubles can still happen. To spare oneself from unnecessary expenses, invest in a reliable car insurance. Tip: there are Auto Loan programs that include free insurance.
With that, PSBank reminded car buyers to take advantage of the "Say Hi to Hybrid Auto Loan" promo that offers lower rates for the Toyota Corolla Cross 1.8V Hybrid as well as the Corolla Altis 1.8V Hybrid CVT. Available only until August 30, 2022, the two cars are packaged with a free one-year comprehensive insurance.
"This latest partnership with PSBank is exciting for us because having comprehensive car insurance alongside lower rates is important for our customers. Cars are huge investments for our clients and it is important that they have peace of mind when it comes to being prepared for unforeseen circumstances," Toyota Motor Philippines Assistant Vice President and Marketing Services head Elvin Luciano said.
For his part, PSBank Senior Vice President and Marketing Division Head Emmanuel Tuazon said that the collaboration with the leading automotive manufacturer in the country will further the bank's brand promise of "Simple Lang, Maasahan" by providing customers with easy access to eco-friendly HEV and easing the worries about maintenance with free insurance.
Interested customers can also follow facebook.com/psbankofficial or access LiveChat at www.psbank.com.ph.
Photos from Philippine Savings Bank
Also read:
Toyota PH financial services arm helps firm achieve 'mobility for all' goal
Toyota PH gives customers 'Time to Explore'
Toyota PH wants to make you feel 'Love at First Drive' this Feb.