The stylish Kiger replaces the Kwid as my daily runabout.
After the Kwid and Triber, it was the Kiger's turn to make its way into my garage, rounding off every body type on offer from the French carmaker. And while my first impressions were of familiarity with the Kwid, I also found a few differences with the compact SUV. The Kiger does remind me of the Kwid with some of its styling cues that are quite similar, especially the front end, but it looks much more appealing and premium in its finish.
LET THERE BE LIGHT: LED headlights look sharp and have a brilliant throw.
And while others also accuse it of looking like a Kwid, my family – who are pretty much non-car people – instantly recognised it as a bigger and more premium car. Thanks largely to the crystal-like LED headlamps, I guess, and the slant-back look with a coupe-style and dual-tone roof. The high-set seat in the cabin also gives it a proper SUV driving position and a commanding view outside, something my dad was quick to notice and appreciate. The flat bonnet also gives you a feeling of driving a car longer than it actually is.
NOT SO COOL: AC's powerful enough for peak summer days in Mumbai.
The digital instrument cluster, which looks funky and futuristic, does take some time to get used to, especially if you move from an analogue one. The front seats are quite supportive as well, and ingress and egress was very good for both my parents. What I am not fond of is the high-set centre console, which doesn't seem to be a well-thought-out execution.
FEELS OFF: Hand brake position better for left-hand-drive vehicles.
A few grouches I have are that the front cupholders are quite low and the centre console hampers the front seat occupants when buckling their seat belts. The handbrake is positioned beside the passenger and is cumbersome to operate. Its placement seems to be apt for left-hand-drive vehicles. Also, even in its lowest temperature setting, the AC fails to cool the cabin adequately in the summer, especially with the car fully loaded.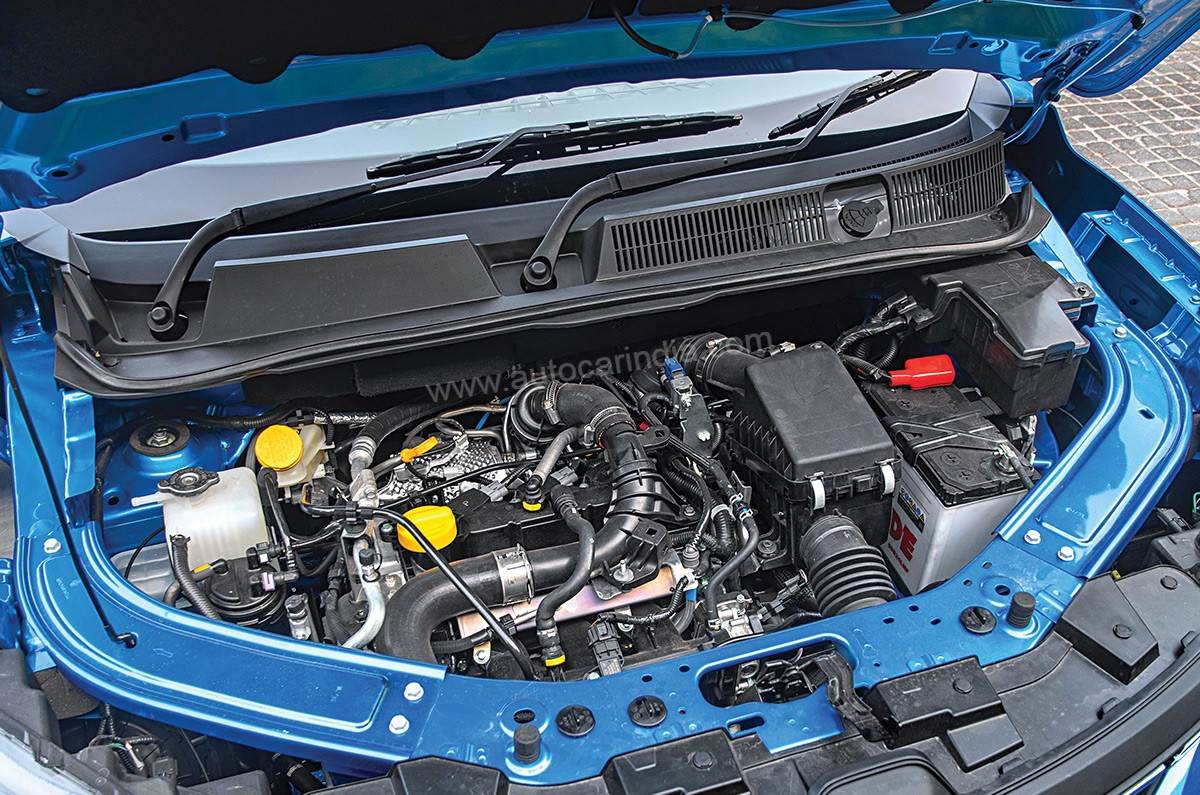 FUEL SIPPER: Good fuel economy despite turbo-petrol performance.
What I do like about the Kiger is the amount of features on offer, both inside and out. The infotainment screen has a good resolution and wireless Android Auto works like a charm. The LED lights look sharp and the throw is good even on dimly lit highways. The 1.0-litre turbo-petrol engine sounds okay, though not refined, and lacks bottom-end grunt. Drive the car in a silent neighbourhood and you can hear the smooth yet subtle turbo whistle, which is music to an enthusiast's ear. Another big delight for me was the fuel efficiency. My office commute – a 25km round trip – resulted in fuel efficiency figures of around 12.5kpl, which is similar to my erstwhile Kwid 1.0 long termer.
So far, it's only been driven in the city, but there are a few airport trips coming up, which is when I'm keen to see just how much this compact SUV can pack in.
Also Read:
2021 Renault Kiger review, test drive