Both sedans are almost identical, save for a few features and styling.
Published On Jun 07, 2022 02:30:00 PM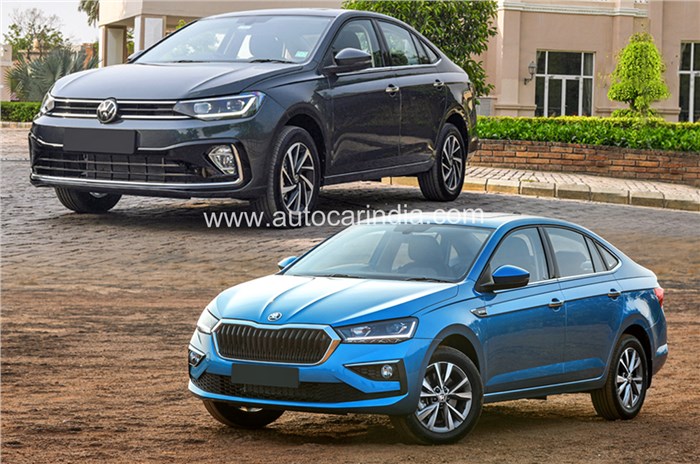 Why I should I buy the Volkswagen Virtus and not the Skoda Slavia? I am interested in getting a Virtus, but my brother and father want to go for the Skoda sedan. Can you tell me some reasons to buy Virtus that I can share with my family to convince them? 
Rohit Sharma via email
Autocar India says: The Slavia and Virtus are essentially one and the same vehicle. The engine, suspension and all the mechanical bits are identical. The only difference is the design, the dashboard and a few features. Also, the dealer plays a big role in this. It finally boils down to which car's styling you prefer and the dealer you are comfortable with. So be it Virtus or Slavia, you can't go wrong either.
Also See:
2022 Skoda Slavia review, road test
Skoda Slavia 1.5 TSI track test: Deserves an RS badge
Volkswagen Virtus review: New Honda City rival is a Jetta reborn