Here's a look at how to plan a road trip across the state of Virginia in the US.
Published On May 20, 2022 10:58:00 AM
Lauded as one of the most beautiful states in America, Virginia offers a picture-perfect opportunity for road trip adventure.  A multi-day driving holiday around the Commonwealth promises picturesque mountains and pristine beaches, with rolling green hills between.  From the hustle and bustle of metropolitan centers to quaint towns filled with Southern charm, you can find a pace just right for you.  And with more than 300 wineries, nearly 300 craft breweries, a dynamic culinary scene, world-renowned historic sites, and vibrant arts, there are unique attractions waiting around every corner.
Rent a vehicle at Washington Dulles International Airport located in Chantilly, Virginia, just 30 miles from our nation's capital.  Then head for Shenandoah National Park and its scenic Skyline Drive, which winds its way south all the way to The Blue Ridge Parkway.  Whether you just drive, stopping at the many incredible overlooks, or pause to hike through wooded hollows to a cascading waterfall, Shenandoah offers a wealth of nature's wonders to explore.  Make a slight detour to Luray, home of Luray Caverns, the largest caverns in the eastern United States.  This geological wonder is also home to the Great Stalacpipe Organ, the world's largest musical instrument, which will serenade you with its uniquely unforgettable and haunting tones.
Stop off in the quaint, historic city of Charlottesville.  Perfectly blending Virginia's history and charm, Charlottesville is home to Thomas Jefferson's Monticello and the University of Virginia, (both UNESCO World Heritage sites).  You'll also discover more than 40 wineries located along the Monticello Wine Trail.  At the end of the day stroll the charming pedestrian avenue filled with homegrown restaurants and boutique shops.
Continue along the Blue Ridge Parkway, America's favorite drive.  From mountain music to moonshine there's a wealth of history and culture to be discovered in Virginia's Blue Ridge, along with small towns and stunning scenery.  Roanoke offers an ideal stopping point for hub-and-spoke exploration with its easy access to a vast array of outdoor activities along with such attractions as the Taubman Museum of Art, Virginia Museum of Transportation and the Historic Market District.
Leaving the mountains, travel east through green pastures and rolling farmland towards the coast.  A stop in Virginia Beach is mandatory.  Whether you like tranquil and serene beaches, or those with a more cosmopolitan vibe, the Virginia Beach area offers an option perfect for you.  Get up close and personal with the water and the wildlife by kayaking with dolphins or take a hike along the water in the Back Bay National Wildlife Refuge.  Fine dining options abound in this city by the sea and for an ultimate oyster experience, book a Chef's Table Tour with Pleasure House Oysters and spend the day on the Lynnhaven River where it flows into the Bay.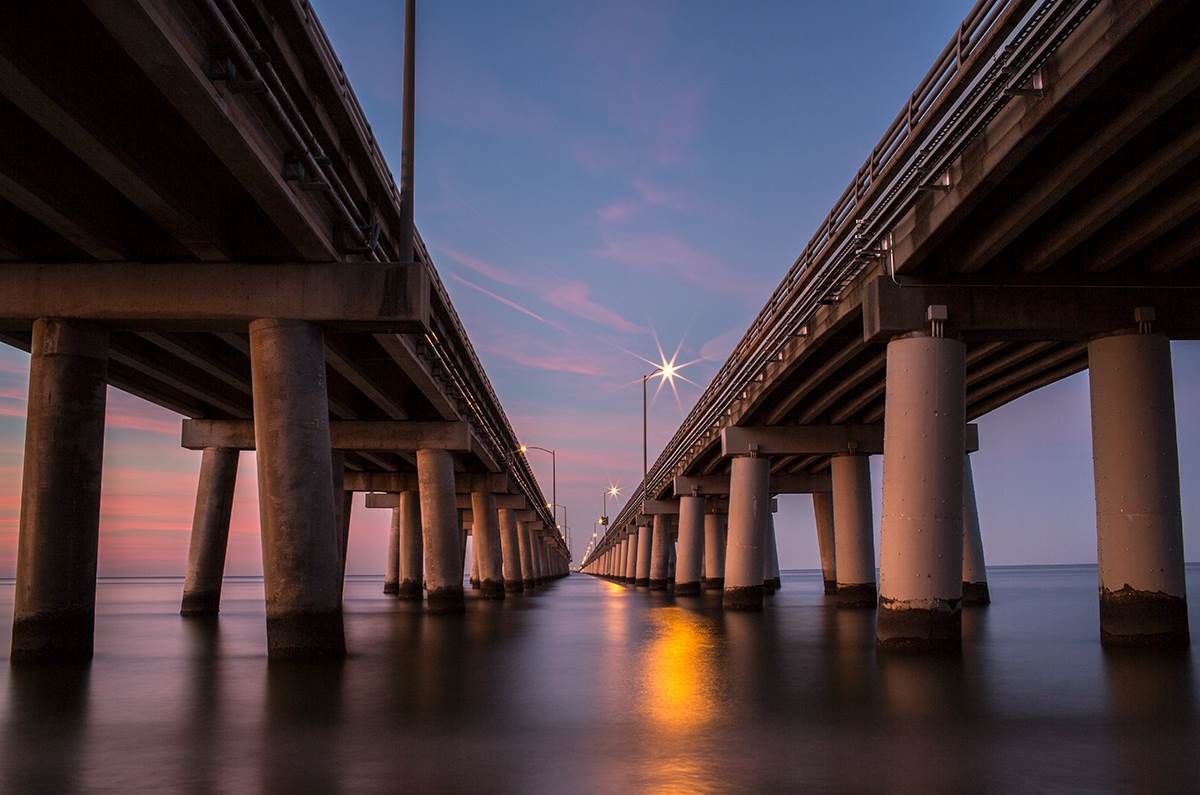 Finally, head over the Chesapeake Bay Bridge Tunnel, one of the seven man-made wonders of the world, and take in the expansive views of the famous Chesapeake Bay as you travel the more than 17-mile span.  On the other side, Virginia's remote Eastern Shore beckons offering a treasure trove of small-town coastal attractions, from intimate fishing villages to wild ponies, snuggled between the Bay and the Atlantic Ocean.
A Virginia vacation is all about spending time doing what you love with those you love.  And there's no better way to learn what matters most than a road trip taken at your own pace.  To plan your driving holiday and discover what you love, visit virginia.org.
Image Courtesy – Virginia Tourism Corporation
Also read:
Branded Content: Back to driving school
2022 Mercedes Benz C Class: Tech review
Copyright (c) Autocar India. All rights reserved.