Monsoon has already hit the Indian subcontinent, and it's time for car owners to prepare their vehicles for the rainy days. Taking such measures not only help minimise the risks that you and your car could face when out driving in the rain, but also ensure a hassle-free experience.
Here's a checklist to go through before the onset of the monsoon.
Tyres
Tyres are one of the most overlooked parts of the car yet extremely important, and have a major impact on the way a car drives. Having tyres with a good amount of tread is a must during the monsoons as this affects the level of traction, which is made worse when the water forms pools or mixes with leaked oil and other vehicular fluids. Tyre treads help in this situation by channelling the water away from the contact patch, hence improving your car's grip. Nowadays, most tyres come with tread-wear indicators – a small rubber bar between the grooves on a tyre. As the tyre rubber wears down, the tread indicator starts thinning out too. Once the tread indicator wears off, it's definitely time to replace the tyres.
Battery and wiring
Having a properly working battery is an essential requirement throughout the year, though it's more important in the monsoons. Due to the rains and overcast weather which cause poor visibility, you will end up using your wipers and lights more. This takes a heavy toll on the battery, which, if not in great shape, will cause trouble. It is best to have it replaced beforehand, if required.
Another thing to watch out for is exposed wiring – improper wiring, or wires that have insulation peeling off, can lead to short circuits, especially when they come in contact with water. This can be a major safety hazard. Hence, it is worth taking a good look at all visible cables, and making sure aftermarket electrical fitments are using high-quality cables. If they aren't, it wouldn't be unrealistic to expect a short circuit with highly unpleasant consequences – least of which will be a void warranty.
Working lights
Making sure that all your lights, including the headlights, tail-lights, fog lights and turn signals, are in working order is a crucial step – regardless of the weather. Visibility is often hampered during the rainy season, and this is where you require your car's lights to work properly.
Begin with running all lights together – the headlights (in both low and high beams), brake lights and hazards/indicators. If you've noticed your lights getting dimmer or are inconsistent, you need a new set of bulbs. Flickering or fluctuating lights can also indicate a weak battery, and getting your headlights and tail-lights fixed or replaced – if they have moisture in them or are hazy – is also important.
Brakes
Wet roads also have an adverse impact on the braking distance of a car. As with a number of items on this list, properly functioning brakes are a necessity, no matter the circumstances or weather. However, worn out brakes could increase the braking distance, and there is also a chance of failure. You can test your brakes at home by starting the engine, letting your car idle for a while and pressing the brake pedal with uniform force – if the pedal continues to sink, there might be a leak in the system. Additionally, if you feel a judder in the brake pedal in your daily driving, it could mean that the pads have worn out and need to be replaced.
Make sure to have your car's braking system properly inspected by a professional and change worn-out components as soon as possible. During the monsoons, a well-maintained set of brakes is a massive plus.
Wipers and washers
It might seem like a no-brainer, but not checking the condition of the wipers and washer system is a common oversight. Seeing as they will be used regularly over the monsoons, check your wiper blades to see if they leave behind any smudges on the windscreen. If they do, it is time to have them changed. Owing to infrequent use throughout the year, and particularly in the summer, the rubber on the blades tends to crack, making the wipers ineffective for when you need them the most.
Ensure the washers are spraying properly, both at the front and rear (where applicable), as debris can clog the hoses, or the water pump can fail – leading to the washers not working. Keeping the wiper-washer fluids topped up with soap water (or windshield water fluid) is also important as sticky debris can be difficult to clear from the windshield. Make sure to keep an eye on the washer reservoir level and top it up as and when it runs low.
Leaks and rust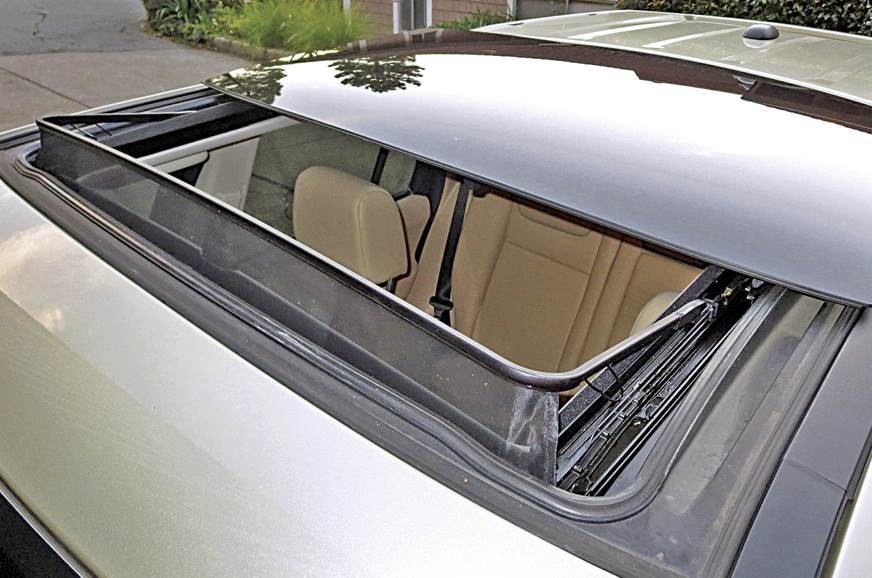 It isn't uncommon for rubber seals around sunroofs, windows or the windshield to begin leaking over time, given the climate prevalent throughout most parts of India. One way of checking if your car has any leaks is by looking for signs of moisture around the windows, sunroof, door sills and carpets.
Also, a rather common occurrence is the clogging of drainage holes around the car that can lead to rusting – an issue that's treated or replaced before it spreads. Cars tend to be more prone to rusting in the monsoons, given the higher levels of moisture and variations in temperature.
It is a good idea to identify the source of leaks as soon as possible and have them rectified; the drainage holes can be unclogged after a proper service and cleaning.
Paint and body work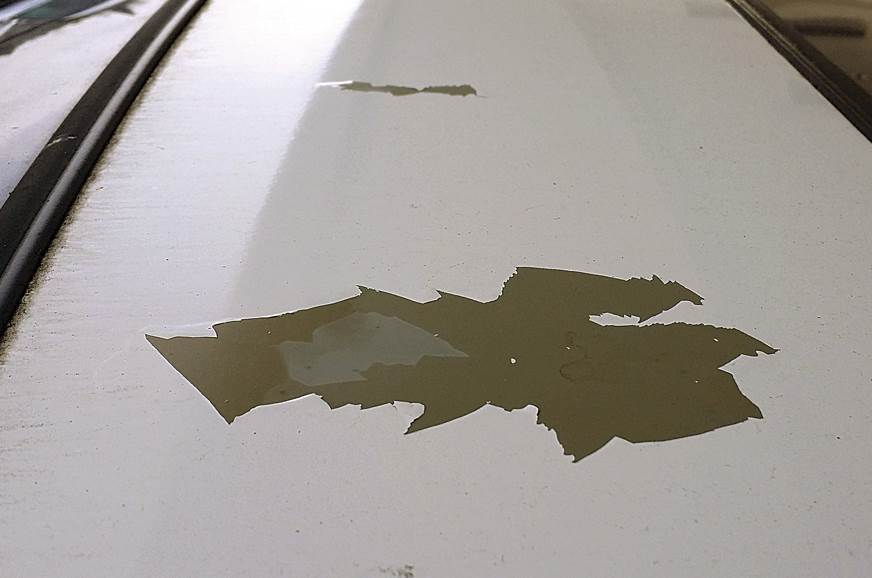 Another thing that doesn't go well together is moisture and exposed metal, where the paint coat has been damaged, leading to rusting. You should also keep the underside of your car clean and clear of road grime and dirt as these can lead to chassis corrosion. A coat of polish after a wash is highly recommended, as it not only makes your car look shiny and new, but also forms a protective layer on the body.
Pre-monsoon service
Sending your car for servicing is a fast and efficient way of identifying and rectifying a majority of the aforementioned problems. A service will also be able to sort out any issues you may miss or are unable to rectify yourself. While your car is getting serviced, you can also get it professionally cleaned and polished to better protect it from the elements.
Spares
Monsoons bring with them a level of unpredictability as spells of bright sunshine make way for heavy rains and vice versa. It is a good practice to keep a few items handy in your car during the rainy season, including spares for components such as the wiper blades and fuses, as well as standard equipment like high-visibility triangles, basic tools and a medical kit.
Escape plan
In a worst-case scenario, it pays to know of ways to escape your car. For instance, many cars have an inner boot release mechanism that you can access through the folding rear seats, in case the car's doors get jammed. Another option is to break open a window using either a car hammer, the metal sliders of the headrest or your feet. It also helps to have other handy bits like a seatbelt cutter, a torch and a certified fire extinguisher.
Also see: